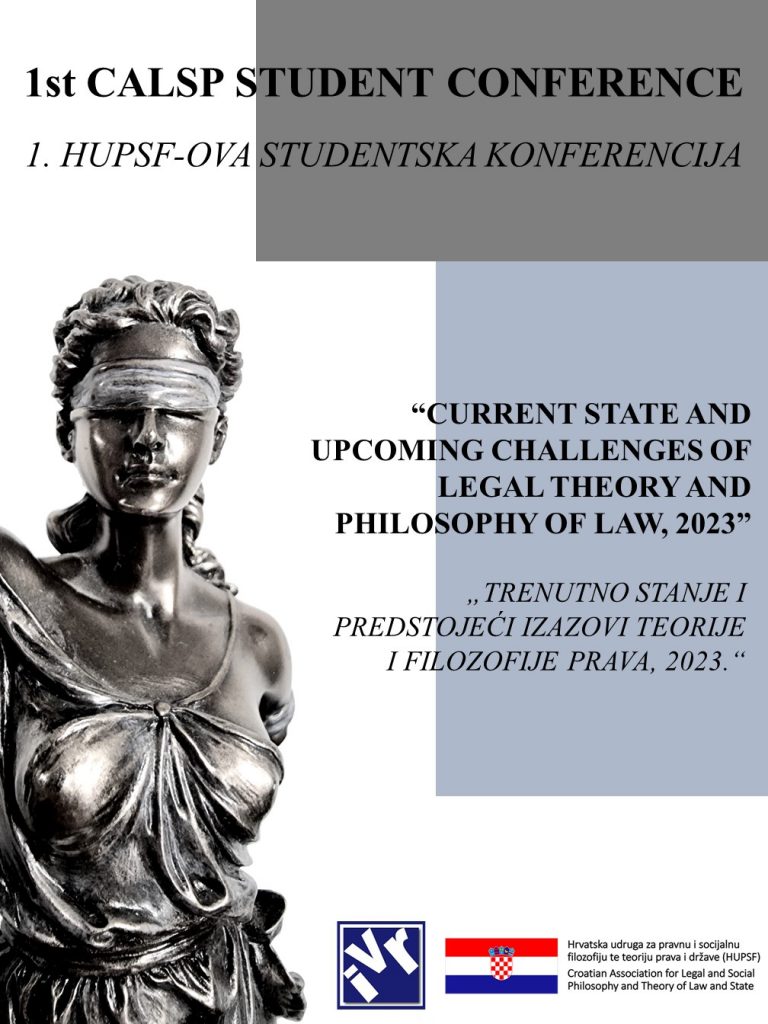 The Croatian Association for Legal and Social Philosophy and Theory of Law and State (CALSP/IVRCroatia) is organizing a student conference in legal theory.
The 1st CALSP Student Conference: "Current State and Upcoming Challenges of Legal Theory andPhilosophy of Law, 2023" will be held at the Faculty of Law, University of Zagreb on May 5, 2023, with the possibility of online participation.
Contributions to a wide range of legal issues, from legal philosophy and analytic legal theory to social theories of law, are welcome. Dogmatic (doctrinal) and historical, sociological, economic, etc., studies of law with strong conceptual, theoretical or philosophical content are also acceptable. Applications are open to all undergraduate, graduate and doctoral students and run until February 28, 2023.
Full text of the call can be found here.